What is eHealth Exchange?
Active in all 50 states, the eHealth Exchange is the largest query-based, health information network in the country. It is the principal network that connects federal agencies and non-federal organizations, allowing them to work together to improve patient care and public health.
eHealth Exchange in Action
Indiana HIE
John Kansky, President and CEO of Indiana Health Information Exchange, Discusses Benefits of eHealth Exchange for Regional and State Health Information Exchanges (HIE)
The ability to exchange health information electronically between healthcare organizations has been a force multiplier for regional and state health information exchanges.
For example, it enabled the Indiana Health Information Exchange to transact with the Veterans Health Administration and the Social Security Administration, as well as conduct other important use cases.
The eHealth Exchange promotes interoperability on a national scale so regional exchanges can benefit by expanding their reach to improve their care decisions.
eHEALTH EXCHANGE NEARS


100% GROWTH THIS YEAR!
We are proud of our numbers. By ONC's own count, more than 50% of the nation's HIEs have signed on to the eHealth Exchange DURSA, a common agreement for trusted exchange.
59
Regional and/or State HIEs
75%
of all U.S. Hospitals
Vendor Product Validation
Learn how to get your product eHealth Exchange Validated!
Interested in joining us to expand access and connectivity to a broad range of organizations, public or private?

Testing Team Office Hours with @DidiDavis and her @ehealthexchange experts begin at 3pm ET today. Get your content testing program questions answered & beat the May 6th deadline.
https://t.co/Gs62ugXWZj https://t.co/yhtJ2jIpwm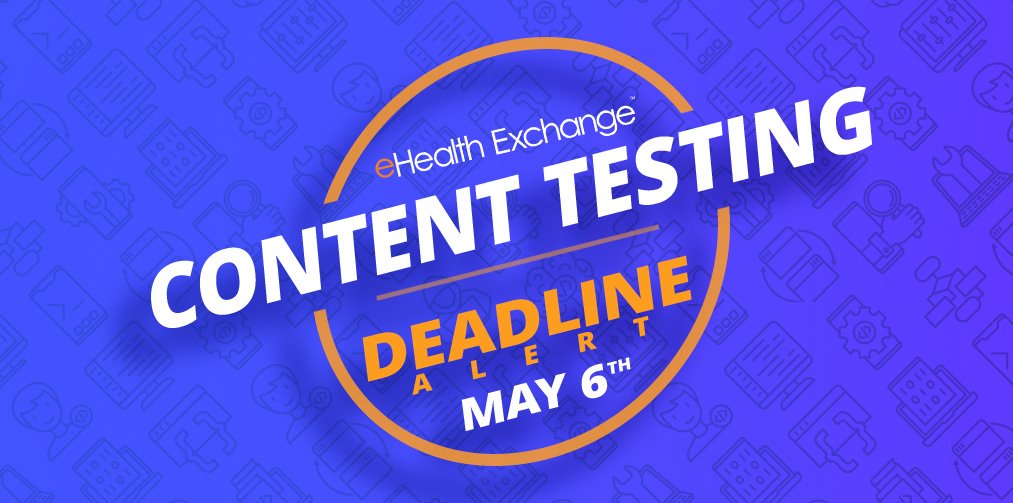 We're sharing big news on today's monthly all-participant call. @eHealthExchange participants who can't join today are encouraged to join interactive replays of the news next Tuesday or Thursday. Check your email for details!

Want to learn more about latest proposed #infoblocking policies and regulations from ONC and CMS? @sequoiaproject is hosting a free webinar in 30 mins. https://t.co/yrEz2y9Jam https://t.co/wh07FeL3Hh